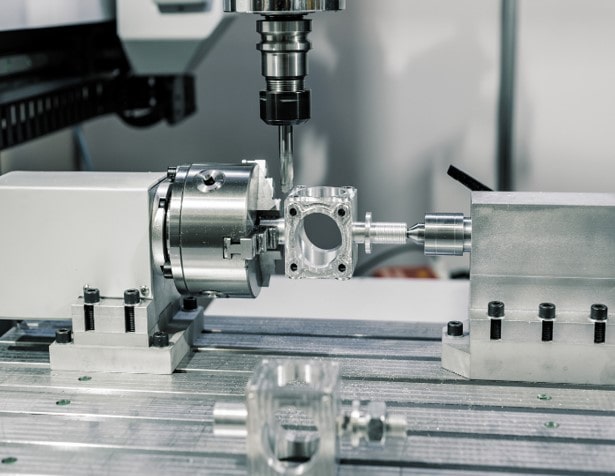 What BTL-UK Can Offer You With Its Precision Milling
With over 25 years of experience in the power transmission and linkages industry, BTL-UK offers precision CNC milling services that can cater to your every project requirement. In this article, we will explore what precision CNC milling is, the materials BTL-UK can work with, our full CNC multi-axis machining capabilities, and the varied services we provide from low to high volume capabilities.
What Is Precision CNC Milling?
Precision CNC milling involves the use of computer-aided design (CAD) and computer-aided manufacturing (CAM) systems that allow the operator to control the movements of a CNC milling machine with extreme precision to create complex, replicable, and high-quality components. CNC technology has revolutionised the precision engineering sector, giving OEMs access to faster, more accurate, and more cost-effective production schedules for complex components.
Why Choose BTL-UK As Your Contract Precision Milling Provider?
At BTL-UK, our contract precision CNC milling services are carried out by highly skilled machinists who use the latest technology to produce accurate, high-quality components with tight tolerances. Our millwork can handle a variety of materials, including steel, aluminium, stainless steel, bronze, copper, and polymers of all grades. This versatility enables us to cater to the unique requirements of OEMs in various manufacturing sectors, from automotive and aerospace to medical equipment and agricultural machinery. Irrespective of the materials, volume, and design specifications, we guarantee dependable precision, accuracy, and reliability in every machined component.
Varied Service Offering
Our precision milling services range from low to high volume capabilities, so whether you need a single prototype or serial production, our services are versatile enough to deliver your desired outcome at a cost-effective price, within your required timescale and budget.
We offer full turnkey solutions to our clients, ensuring that we meet their needs right from the design stage to the final product, with a holistic approach to guarantee that all stages of the process are achieved with precision and care.
Find Out More
As one of Europe's leading providers of precision milling services to OEMs, we pride ourselves on our ability to deliver quality and consistent results that meet even the most demanding project requirements. To find out more about our contract precision milling services or to discuss your project with one of our experienced technicians, please contact us today.
Image Source: Canva