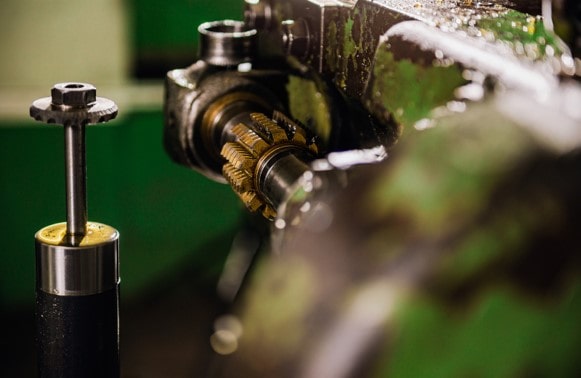 Why You Should Choose BTL-UK For Your Precision Gear Cutting Needs
If you are searching for a high-quality and experienced precision gear cutting manufacturer, look no further than BTL-UK. With our years of industry experience and modern facilities in the UK, we offer bespoke gear cutting solutions for any requirement. In this article, we will explain why BTL-UK should be your go-to choice for precision gear cutting solutions.
What Is Precision Gear Cutting?
Gear cutting is the process of creating gears for power transmission and motion transfer applications using a variety of cutting methods, such as milling, hobbing, shaping, and broaching. These gears can then be used in a range of applications, from automotive and aerospace to industrial machinery and robotics.
Gear Cutting Services From BTL-UK
At BTL-UK, we specialise in producing customised components to meet the exact needs of our clients – and are happy to work with OEMs, manufacturers, and trade distributors to accommodate any volume and timescale requirement.
All our gear-cutting operations take place in our Burgess Hill production site, workshop, and distribution centre, where we utilise state-of-the-art CNC technology to create customised Spur Gears, Helical Gears, Timing Belt Pulleys, and Roller Chain Sprockets for various industries.
Extensive Range Of Standard Stock Items
One thing that sets BTL-UK apart from other European gear cutting providers is our extensive range of standard stock items. We hold probably the largest stock holding found within the UK, which means that we can quickly and easily provide you with standard gears, bearings, linkages, or power transmission components when you need them, without having to wait for custom-made components to be produced to order.
Expertise And Experience
At BTL-UK, we have the expertise and experience needed to deliver exceptional results for our customers, whatever their application and sector of industry. We employ a team of highly skilled technicians and engineers who are dedicated to producing the highest quality components using the latest gear cutting technologies and design techniques, delivering precision-cut gears to meet your specifications and exceed your expectations.
Competitive Pricing
Finally, we understand that price is an important factor when it comes to choosing a gear cutting provider for trade distribution and wholesale. At BTL-UK, we offer competitive bulk pricing that is tailored to meet your ordering requirements, timescale, and budget, and work hard to keep our prices as low as possible without compromising on quality.
Request A Quote
For more information about our gear cutting services or to enquire about ordering parts in stock, please click here to request a quote.
Image Source: Canva