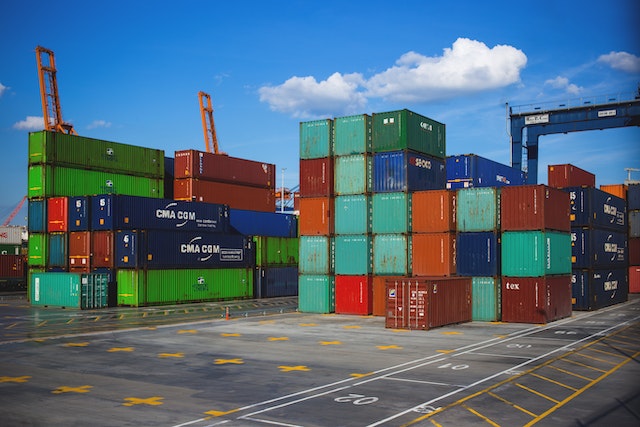 What's Causing The Increasing Manufacturing Shipping Costs Worldwide?
As any Managing Director who has placed a shipping order recently knows, there has been a huge rise in shipping costs lately, for manufacturing but also many other industries. Since 2020 for example, some part costs have risen by around 350%! This naturally places a major stress on your business's finances and its bottom line.

While this might be the reality of what is happening around global supply chains, you may still want to get a handle on why this is the case. Just what is causing increased shipping costs worldwide?
Shortage Of Shipping Containers
This is definitely one factor that explains rising shipping costs globally. In simple terms, there is a shortage of shipping containers and this has naturally seen the price of containers increasing. This has then led to higher shipping costs for customers as a result.

After the COVID-19 lockdown was over, China got its economy open faster than Europe or the USA. The relatively slow opening up that Europe and North America saw meant that lots of shipping containers got held up there. This created a shipping container shortage and saw prices rise (the China shipping price increase is a particularly good example of this), as demand outstripped supply.

Impact Of The Suez Canal Accident
This incident from March 2021 saw the Suez Canal blocked for 1 week by a boat that had become wedged in its entry. It is estimated that the overall cost of this accident was up to $3.9 billion in international trade! When you think that around 12% of global trade passes through the canal, this is easy to understand.

The Suez Canal disaster is also responsible for the rising costs we have seen in shipping globally. This is due to the fallout from this accident seeing ships that were scheduled to make deliveries delayed and problems for ports in berthing/dispatching vessels. All these issues and delays ultimately saw shipping costs rise.

Commodity Boom

As most high-level executives know, commodities are raw materials that are traded globally. Currently, there is a massive demand for these commodities and this has led to a rise in shipping costs.

This is easier to grasp when you think of the importance commodities have for global economies. With only limited amounts of these raw materials available to ship to the same buyer though, costs have gone up as a result. In addition, channels for distribution of commodities have limited space/time for getting materials to these buyers. This has also led to increased costs of shipping.

Beat The Shipping Price Increase 2022 With BTL-UK Ltd
With higher shipping costs predicted to be around until 2023 at least, it makes sense for all businesses to tackle this subject. One way to do this is by buying parts, products or materials from manufacturers in the same country as you or as close to your organisation geographically as possible. This means you do not have to worry about paying for shipping or the distance is not too far if you do.

For businesses in the UK or Europe who need the best bearings, power transmission and linkage products, BTL-UK Ltd can help. Get in touch at 01233 663340 for more details on what we offer.
Image Source: Pexels